Meet the Team
We serve individuals. Because your situation is unique, we will work with you to help ensure that your portfolio is designed to address your individual circumstances, including time horizons, tax implications, risk tolerance, and other factors. As your investment priorities change, we adjust your portfolio accordingly.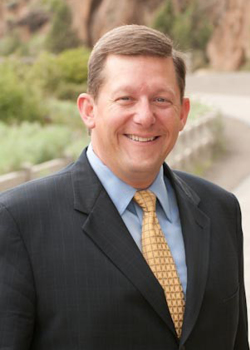 Jason P. Fleck
Senior Vice President/Investments
(541) 639-8339
Jason.Fleck@stifel.com
Jason began his investment industry career in 2005 when he joined his father, Jim Fleck, at Ragen MacKenzie in Bend, Oregon. Prior to joining Stifel in 2019, Jason also worked at D.A. Davidson and UBS Financial Securities. He enjoys working with clients to determine their long- term financial goals and then to develop investment plans that help clients address their financial needs using a diversified, disciplined, value-oriented approach.
Jason earned a B.S. from the University of Oregon. Jason believes in giving back to his community and has served on the board of directors for several local charity organizations. Most notably, he has served as the treasurer and president of the local Oregon Club of Central Oregon for 12 years, helping to raise funds for college scholarships. He is active in his son's Catholic school community, serving as the emcee for their annual charity dinner for the past three years and as the bingo caller for the past five years. He is also an active leader with the Boy Scouts of America, serving in numerous capacities with both the Cub Scouts and Boy Scouts, most recently serving as a unit commissioner. He has completed the Woodbadge training program and is currently a member of the Fremont District training team, guiding other adults on becoming more effective leaders. He has also served as vice chair of Finance for the District from 2017 to 2019. In 2018, he was honored to be presented with the Fremont District Award of Merit.
Jason and his wife, Ann, both grew up in Bend, where they now live with their son, Anson, and their two dogs, Scout and Maggie. They enjoy spending time outdoors, camping, hiking, fishing, boating, and skiing. Jason also likes to find new and creative ways to cook outdoors, either with his family or while teaching the Boy Scouts that just because you're in the woods, doesn't mean that you can't have a great meal!
---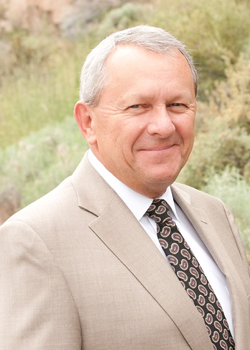 James S. Fleck
Senior Vice President/Investments
(541) 639-8339
James.Fleck@stifel.com
Jim is a veteran financial advisor with 37 years of experience in the investment industry. He began his career with Foster & Marshall in the Bend, Oregon, branch in 1982 and joined Stifel in 2019. He has held various branch manager positions over the years in addition to his work with private clients. His continued work with clients involves developing investment plans using a disciplined, diversified, valued-oriented approach. He holds Series 7, 8, 63, and 66 securities licenses.
Jim earned a B.S. and an MBA from the University of Oregon. Jim has an active history serving the Bend community, including volunteering with the local Chamber of Commerce, United Way, Central Oregon Community College, and St. Charles Hospital, where he served on the Finance Committee for eight years. Jim and his wife, Kathy, split their time between Bend and La Quinta, California, where they have been members of the PGA West community for 19 years.
Kathy and Jim have three successful children and seven healthy grandchildren, all residing in Bend. Outside the office, Jim enjoys golfing, spending time with family, and occasionally cooking ... but never anything simple.
---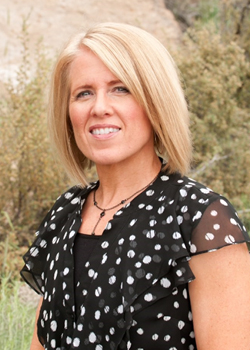 Kerry E. Snook
Senior Registered Client Service Associate
(541) 639-8339
Kerry.Snook@stifel.com
Kerry's career in the financial services industry began in 1992, when she worked for a major banking institution. She then joined Jim Fleck at Ragen MacKenzie in 1997. She spent her first 20 years in the operations, human resources, and compliance side of the business. She transitioned to a Senior Registered Client Services Associate for The Fleck Group in 2011 and moved with the team to Stifel in 2019. She holds Series 7, 9 & 10, 63, 66 securities licenses.
Kerry's financial industry experience along with her strong connection with clients, makes her a great asset to the team. She and her husband, Ron, are native Oregonians and have made Central Oregon their home since 1991. It is here they raised their son and find enjoyment in hiking, rafting, fishing, and taking road trips in their Miata. They also enjoy traveling and spending time with their kids and grandbaby.